Our alternatives for the heart shaped puzzle
Product description
Our heart-shaped photo puzzle is a unique way to show your affection to someone special. Declare your love in a memorable way, or even propose by jigsaw! With 600 pieces, the heart-shaped jigsaw puzzle is a moderately challenging puzzle to complete and a lovely way to recreate and remember romantic memories. The 600 pieces heart shaped jigsaw may serve as well to say thank you very much to someone in a heartwarming manner. Box layouts prepared for the love topic and tailor made frames with a black passe-partout are available in the ordering system.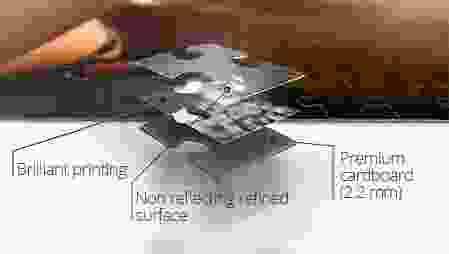 Recommended age
Package
The photo puzzle comes with all pieces separated and collected in a polybag. This bag is inside the chosen puzzle box.
Puzzle box size: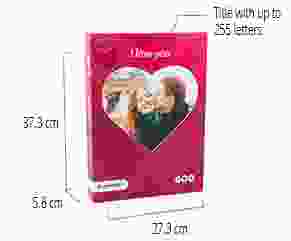 Size of the pieces:
Size ratio:
Tips & ideas
Recommended minimum resolution of the image
The printing result strongly depends on the resolution of the photograph. For a 600 pieces photo puzzle we recommend the following image size (WxH):
4000 x 3409 pixels
Important: Please do take care that your photograph does not have an insufficient sharpness or a deviating tint and be sure that it has not been underexposed. If there should be any doubt about the quality of your picture, please send us the image by e-mail and wait for our reply before placing an order. We will be glad to check your image beforehand.
Creating tip:
The part of your image that will be cut off from the puzzle board while turning it into a heart shape can be seen in the preview after having uploaded your image. In this preview, you will be able to move the cutting lines in order to put the main object in the middle of the heart.
Popular occasions
Valentine's Day
Mother's and Father's Day
Wedding anniversary
Wedding proposal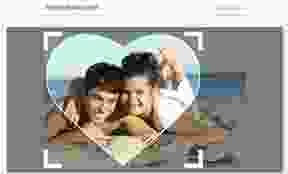 Puzzle variants
Choose your photo puzzle:
Puzzle accessories
Reviews
The reviews below solely relate to the ordered product and its characteristics. Only customers who have ordered the product actually can post a review.
Frequently asked questions
Do you process portrait- as well as landscape photographs?

For the heart shaped puzzle a portrait photograph is easier to adapt to the shape.

What should I do if I would like to put the completed puzzle on the wall?

You may use our Puzzle Conserver to glue your photo puzzle. Alternatively you may put it into one of our Puzzle Frames with which it can be put safely on the wall.

Is it possible to see the actual status of my order?

We will send you an order confirmation containing a green button via which you may check the status of your order. Please do not delete this confirmation.
By clicking the green button, you will be lead to your personal status site. On this site, you may find all the information about your order and the actual status of every single item. After your order has been shipped, a tracking number with which you may track the delivery will appear.
The tracking number, that allows you to see the actual status of the delivery, can also be found in the shipping confirmation that will be send to you after your order has left production.
All prices include VAT and exclude postage.