Product description
Extraordinary photos need extra room, an extraordinary lot of room. Our personalised jigsaw puzzle with 2000 pieces is currently the largest photo puzzle on the market that can be created with your photo or a photo collage. Put your most beautiful photo in an almost 6000 cm² large showcase. Imagine; this is more room than you would find on nine A4 papers. Whether you give the jigsaw puzzle as a present or have it for yourself; a personalised jigsaw puzzle with 2000 pieces is a guarantee for long-time puzzling fun, particularly for ambitious puzzle friends. A special puzzle for special moments.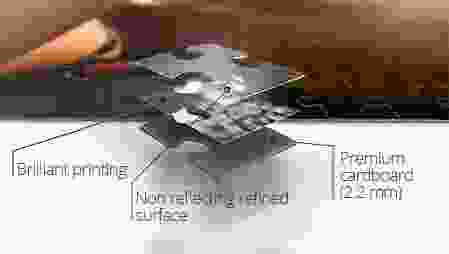 Recommended age
Package
The photo puzzle comes with all pieces separated and collected in two polybags. These bags are inside the chosen puzzle box.
Puzzle box size: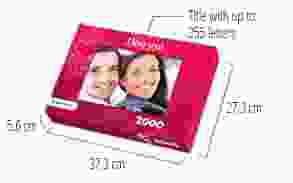 Size of the pieces:
Size ratio:
Tips & ideas
Recommended minimum resolution of the image
The printing result strongly depends on the resolution of the photograph. For a 2000 pieces photo puzzle we recommend the following image size (WxH):
6406 x 4819 pixels
Important: Please do take care that your photograph does not have an insufficient sharpness or a deviating tint and be sure that it has not been underexposed. If there should be any doubt about the quality of your picture, please send us the image by e-mail and wait for our reply before placing an order. We will be glad to check your image beforehand.
Strategy recommendation
You will find your photo puzzle divided into two bags, each of them containing 1000 pieces. This gives you the possibility to determine how difficult putting your jigsaw should be. Either you start with putting the first 1000 pieces, then subsequently the next 1000 pieces and at the end, you connect both parts or you mix the content of both bags and put all 2000 pieces in one part.
For such a large puzzle the exposure is very important. The best exposure can be reached by using daylight. Why not take the object or the whole group outside and shoot the photo there.
Puzzle variants
Choose your photo puzzle:
Puzzle accessories
Reviews
The reviews below solely relate to the ordered product and its characteristics. Only customers who have ordered the product actually can post a review.
Frequently asked questions
All prices include VAT and exclude postage.