Product description
The 1000 pieces customized jigsaw puzzle is our best-seller. Your best landscape shots, family portraits and funny snapshots take on a new life in this size. The 1000-piece jigsaw is a tough but enjoyable challenge for all puzzle enthusiasts. Recreate your fondest memories and see how your pet, your family or your holiday snaps take shape, piece by piece.
The best thing about it is that with this 1000 pieces customized jigsaw puzzle, you turn a puzzle pro and in the meantime, you beautify your living room walls. With which photo you bring your room to shine will of course be your decision. With a size of 64 x 48 cm the 1000 pieces photo puzzle offers definitely enough room for your best-captured moment.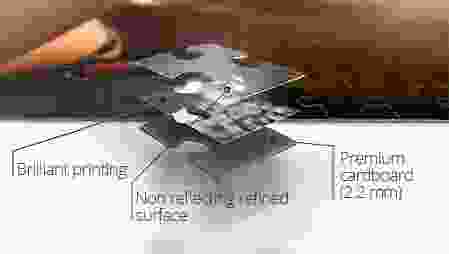 Recommended age
Package
The photo puzzle comes with all pieces separated within the puzzle box that you have created.
Puzzle box size: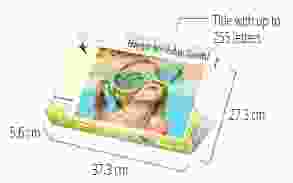 Size of the pieces:
Size ratio:
Tips & ideas
Recommended minimum resolution of the image
The printing result strongly depends on the resolution of the photograph. For a 1000 pieces photo puzzle we recommend the following image size:
4530 x 3409 pixels
Important: Please do take care that your photograph does not have an insufficient sharpness or a deviating tint and be sure that it has not been underexposed. If there should be any doubt about the quality of your picture, please send us the image by e-mail and wait for our reply before placing an order. We will be glad to check your image beforehand.
Good to know
With such a high amount of small pieces it helps a lot when the image has many details. This applies not only to the main object, but in particular to the background. To avoid too many one coloured pieces, the background should be variously, detailed and colourful.
Puzzle variants
Choose your photo puzzle:
Puzzle accessories
Reviews
The reviews below solely relate to the ordered product and its characteristics. Only customers who have ordered the product actually can post a review.
Frequently asked questions
All prices include VAT and exclude postage.